Item # 416M- Southwest Hand Crafted Braided Leather & Designed Seed Beads Keychains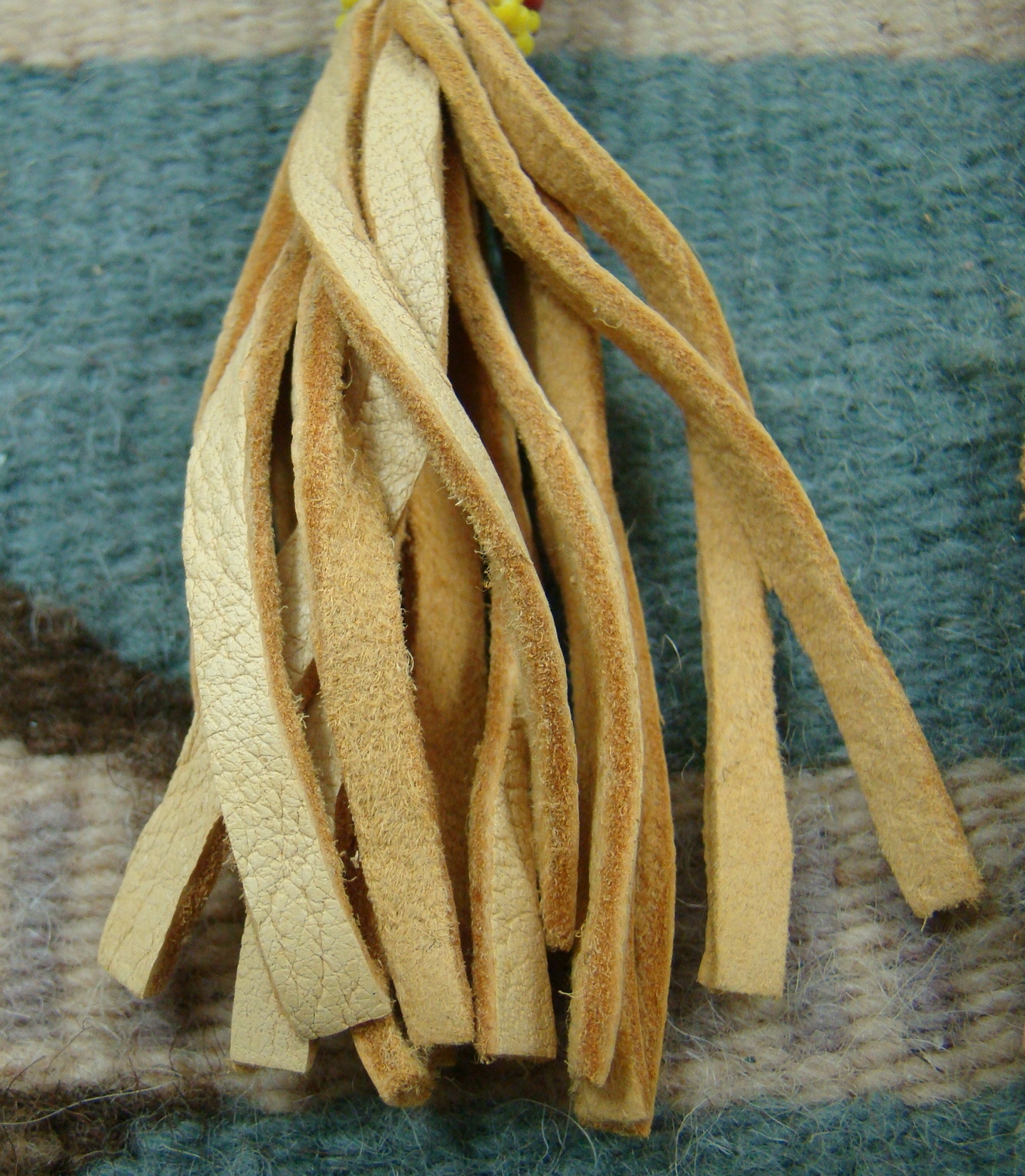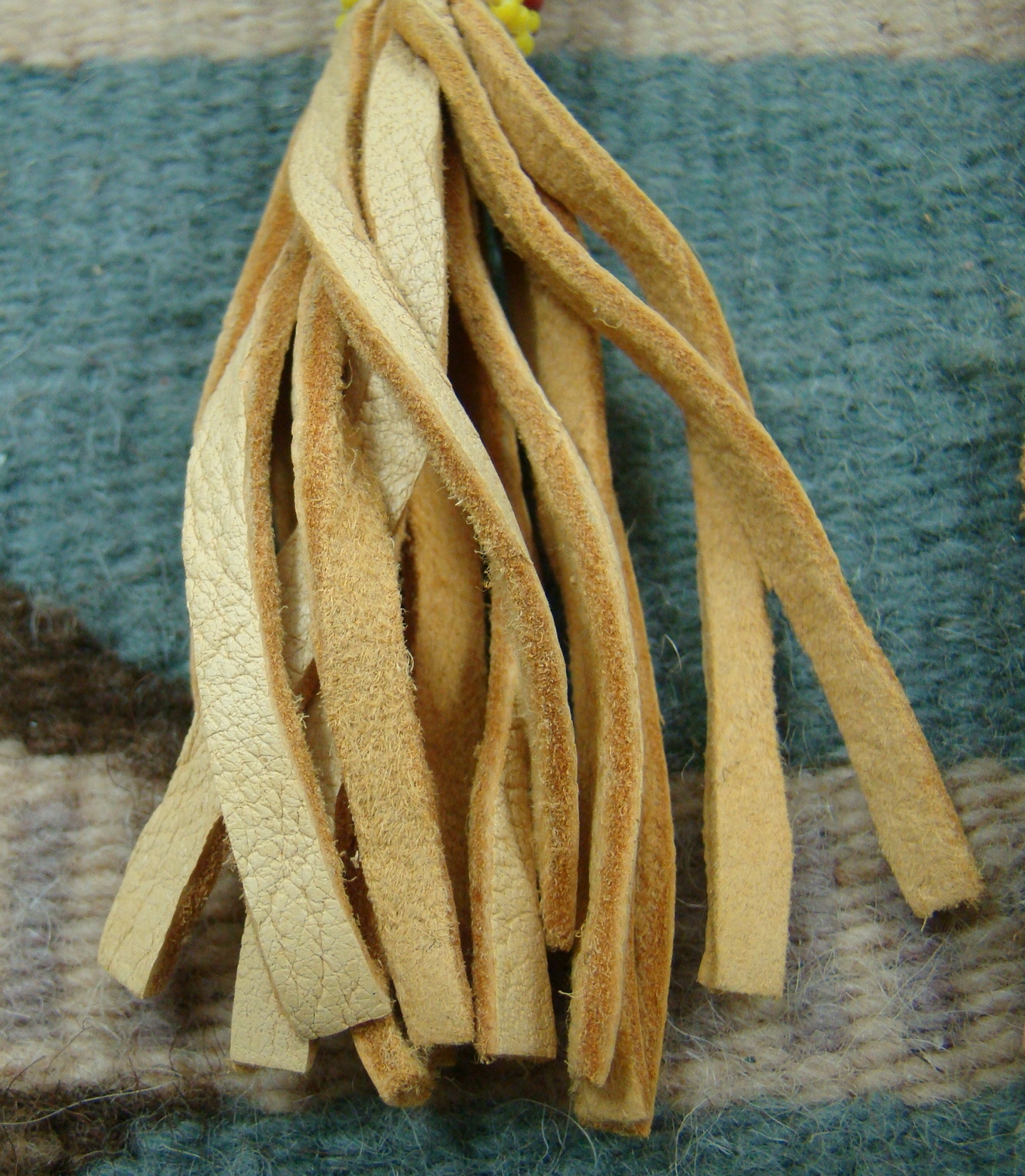 Item # 416M- Southwest Hand Crafted Braided Leather & Designed Seed Beads Keychains
Southwest Hand Crafted Braided Leather & Designed Seed Beads Keychains
NEW! Beautiful hand crafted leather and seed bead key rings! Each key ring consists of a braided leather hoop which holds the actual metal key ring. The braided leather is held together with a round barrel shaped beaded design. The fringe ends vary from ten to fourteen strands based on how many pieces of leather the craftsman used. Some are wider heavier leather strips and some are thinner strips. You can choose from;
The Four Directional which consists of black, white, red, and yellow seed beads with a brown beaded ends.
The Stars & Stripes which has red and white stripes with white stars on a blue background.
The Double Diamond Eye which displays two multi colored diamond eyes consisting of black, orange, red, sky blue, and yellow seed beads.
The Multi Diamond Eye which consists of blue and yellow diamonds on a white background. Or
The Spirit Medicine which displays a red and green strip separated by two white strips and yellow ends.
The key rings measures 5" to 5 1/2" long. Made by craftsman Mike Murphy of Orofino, ID. Very nice keychains! $33.95