Item # 745N - Mens 80's-90's Navajo 21pc Turquoise Nugget Watch Bracelet w/Hasp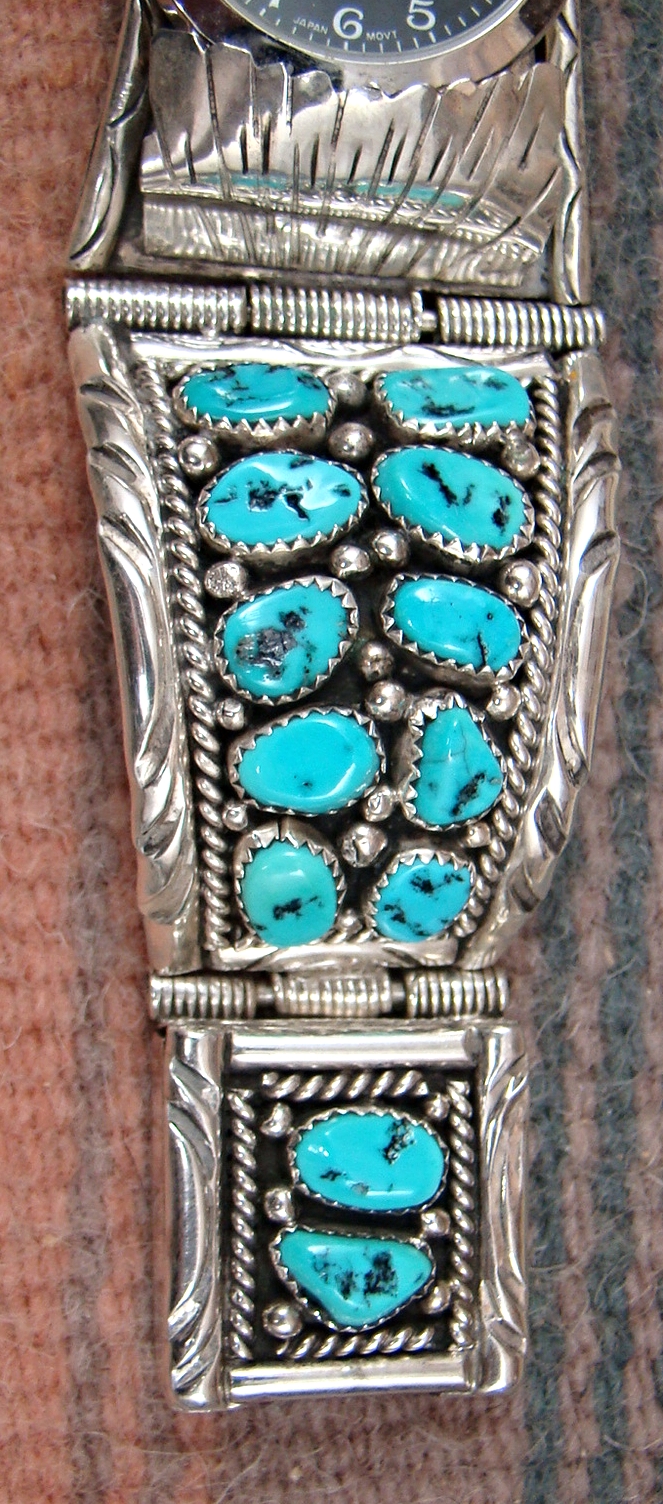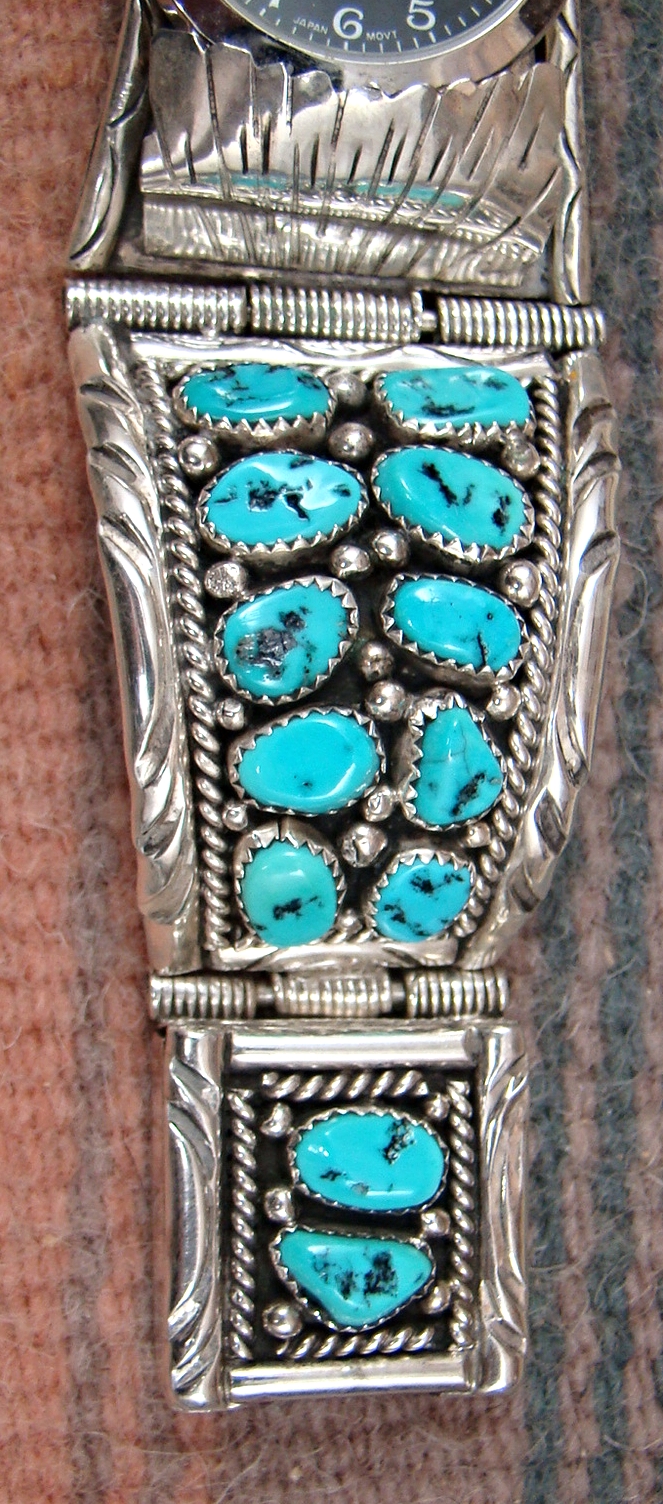 Item # 745N - Mens 80's-90's Navajo 21pc Turquoise Nugget Watch Bracelet w/Hasp
Beautiful 80's-90's Navajo twenty one (21) stone turquoise nugget watch bracelet. The silversmith has used a total of twenty one (21) polished turquoise nuggets each set in saw tooth bezels and separated from the next with silver drops. All mounted to an oxidized silver base and encircled with twisted wire and heavy gauge decoratively stamped half round wire. The connecting hasp on bottom end is made similar which includes two (2) of the nuggets. The artist finishes by adding sun ray stamped watch guards and strips of metal to hold watch in place. The turquoise appears to be enhanced from the Sleeping Beauty Mine. The watch bracelet has a Nadia Quartz black faced watch which we will install a new battery when purchased. This piece comes out of our personal collection.
The watch bracelet measures 1 1/2" wide at widest area and narrows down to 1" wide at hasp. The watch area is 1 1/4" wide in center flaring out to 1 1/2" at each end of watch. It weighs 121.4 grams (4.28 ounces or 3.90 troy ounces) and has been stamped STERLING by the silversmith. It will fit a 7" to 7 1/8" wrist. I have a 7 1/8" wrist and it fits just right with very little slack. $449.95
Turquoise is closely associated with Navajo jewelry, but it was not until 1880 that the first turquoise was known to be set in silver. Turquoise became much more readily available in ensuing decades. Coral and other semi-precious stones came into common use around 1900.